Meredith graduated from the University of Alberta Canada with a degree in languages, French
and Spanish. She lived in Costa Rica for two and half years where she experienced living in another culture, worked for one of the biggest book makers in North America and continued to expand her Spanish speaking skills.
She moved to Houston, Texas in 2001. Here, she discovered her love for everything wellness – yoga/meditation, fitness, Reiki, Spiritual Response Therapy, nutrition and health coaching. For 15 plus years she was a teacher and coach in the field of health, wellness and the healing arts.
During a difficult time in her life (divorce) she was introduced to a life coach in California, they began working together via phone on a monthly basis and that is when she realized that Life Coaching was a powerful tool for effective change.
She began feeling empowered, more self directed and her confidence grew exponentially! Business expanded, relationships got healthier, and she felt a greater sense of happiness and security. The work she did with her coach propelled her to attend the Living Purpose Institute where she became a Certified Life Coach. She is now a successful Life Coach and writer, as well as the Director of Red Hot Coaching.
She empowers and inspires her clients to live up to their highest potential, gain self confidence, make empowering decisions and life choices that will ultimately bring  joy as well as freedom and encourages them to take the action steps necessary to live their best life ever.
She loves to travel, spend time with her family and she is an incredible athlete. She surfs, plays
golf, runs with her dogs and enjoys time spent on her yoga mat either sweating the poses or
sitting in meditation. She is an adventurous and independent woman who embraces life, living
and loving it as fully as she can.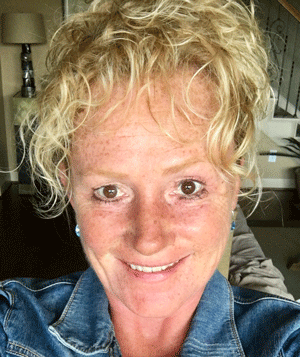 Red Hot Coaching
2750 FM 1463
Suite 150 - 68
Katy, Texas 77494